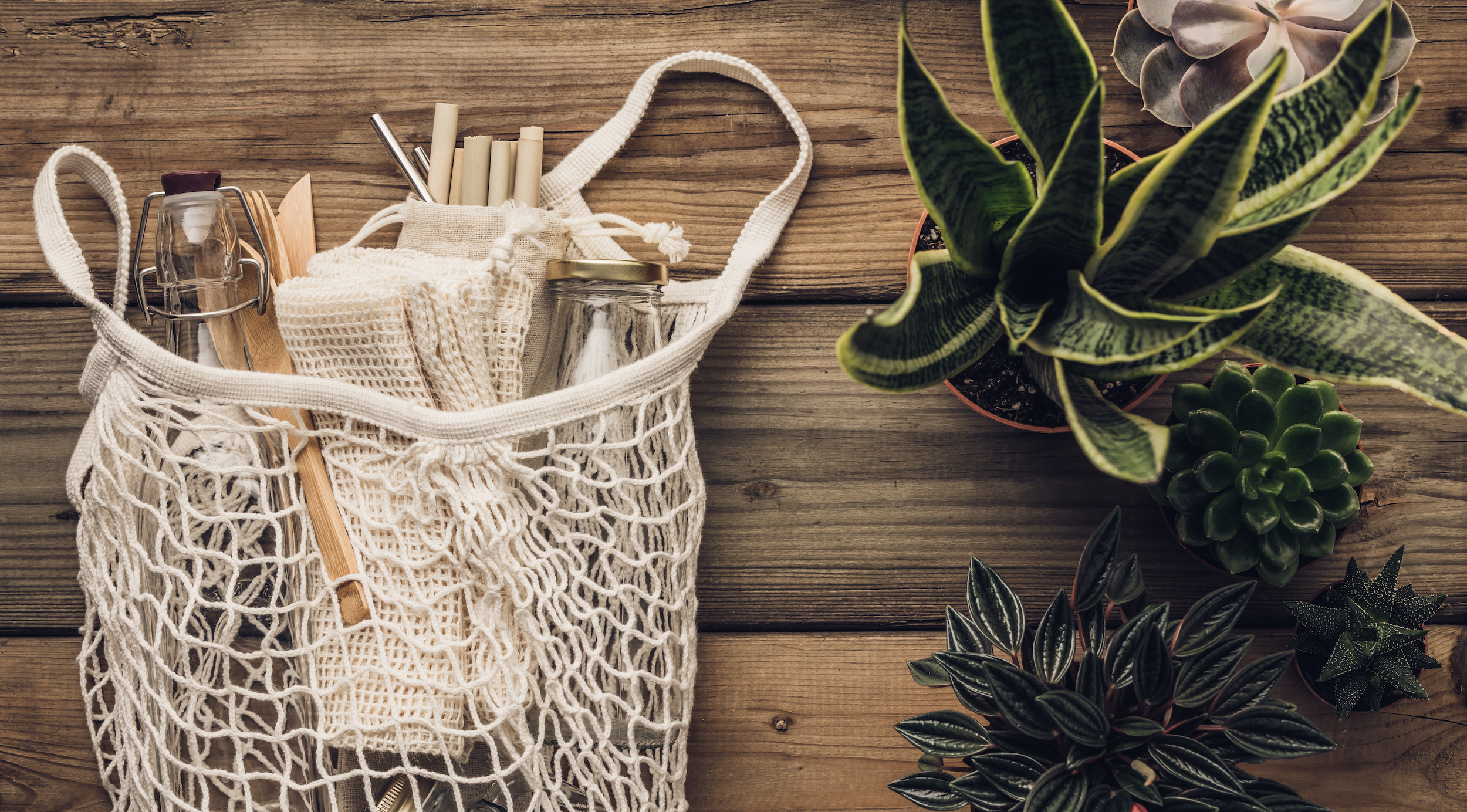 GreenMichigan.org is a West Michigan-based nonprofit that assists people, businesses, organizations, and communities in identifying and reaching their sustainability goals.
All of us here at GreenMichigan.org are striving to create a just and equitable environmental movement that empowers and inspires people to take action. We make "going green" less overwhelming with our online resources, educational workshops, and affordable consulting services.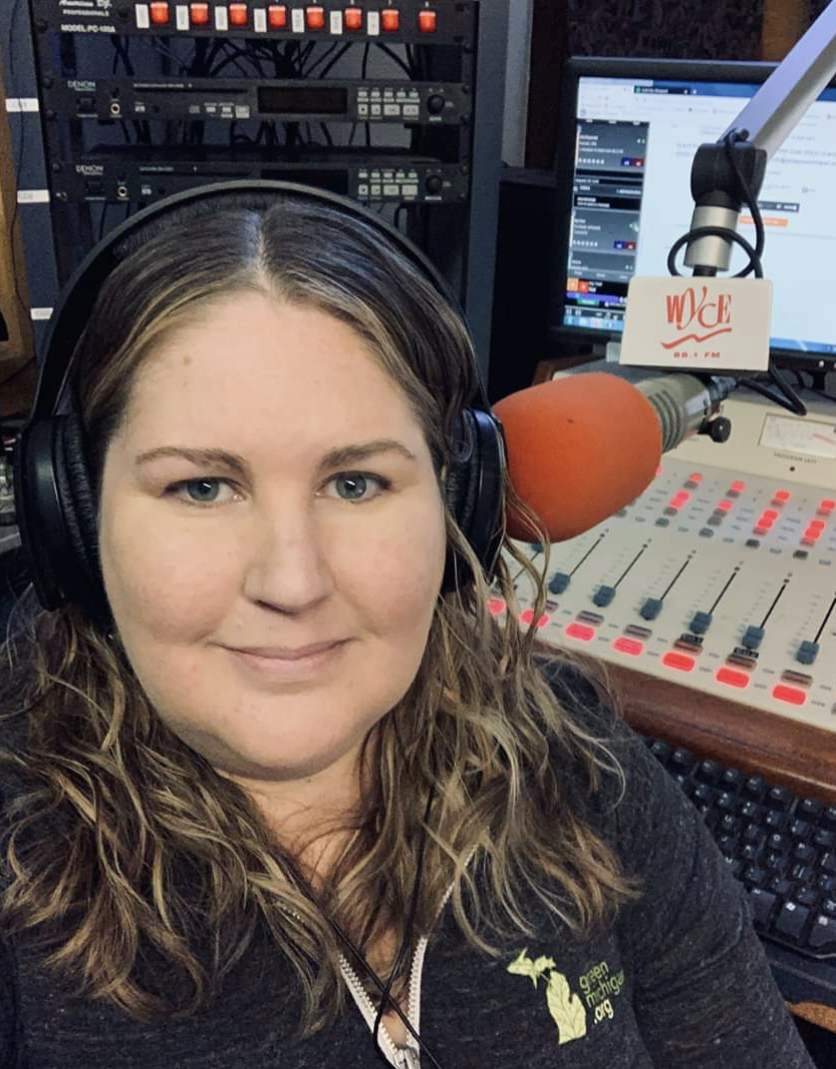 ANGELA FOX
Executive Director
angela@greenmichigan.org
Hi there,
My name is Angela Fox, and I am the Executive Director of GreenMichigan.org. This is a fun photo of me recording one of our sustainability radio segments on WYCE.
I became passionate about environmentalism in 2010 when I opened a retail store in West Michigan called Treehuggers that helped people reduce waste and live more sustainability. The store offered free recycling of nontraditional items like chip bags, styrofoam, clothing, and electronics. In addition to the recycling center, the store had a package-free grocery department, a composting section, and hosted workshops on various sustainability-related topics.
The store closed in 2013, and around that time, I helped start GreenMichiganl.org with two friends. I also started a consulting company and other nonprofit that focuses on waste reduction and sustainability education.
I am passionate about composting and recycling and have helped businesses, organizations, and cities implement composting operations and recycling programs of various degrees, reducing landfill waste.
I am also passionate about social justice and work very hard to ensure environmental actions are just and equitable for everyone. I am currently pursuing a Ph.D. in sustainability at Arizona State University with plans on becoming an educator that will bridge the gap between academia and the applied.
I am here to help you, your business, and your community identify and reach your various sustainability goals. Please reach out and let me know how I can assist. angela@greenmichigan.org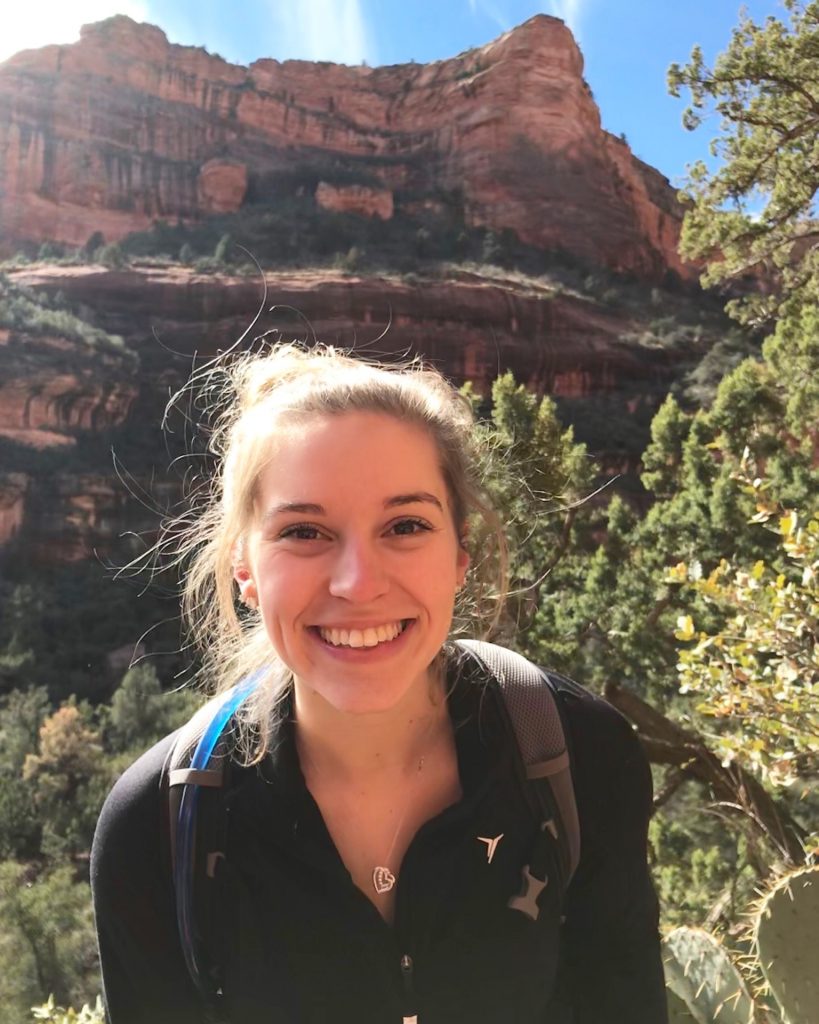 BRIANA MEEKER
Director
briana@greenmichigan.org
Hi, I am Briana and I am a director here with GreenMichigan.org. This picture here is me, in nature, where I feel most energized. I am thrilled to have this opportunity through GreenMichigan.org to help others feel more connected with nature through the services we offer.. I decided to shift my focus to study Sustainable Business at my university. I started to question products and their design, longevity and disposal patterns. It seemed most products shared a similar path… onward to the landfill and our Great Lakes.
I became motivated to collaborate on beach cleanups along the lakeshore with local communities and businesses. This blossomed into two empowering friendships, where we gained momentum on collaborative approaches to reduce the use of single-use plastics while teaching businesses zero waste tactics to be a part of the solution.
I have learned that there is much more to sustainability than waste, but if we don't start somewhere with the voice we have been given, then how might we progress? Our consumer choices make great impacts every day. Companies are being forced to produce better, longer-lasting products. I see this firsthand through my day-to-day work at PADNOS, as an individual immersed in the recycling industry. Today, we are given the opportunity to have conversations with businesses to discuss material choices and design, reducing or eliminating the chances of products ending up in our landfills.
I am also the author of The Zero Waste Journal, a personal, visual platform sharing my experiences and tips on living a life with less waste. My story also shares insight on compassionate and sustainable food choices, helping communities become familiar with how our plates greatly impact the relationship we have with our planet.
GreenMichigan.org, brings workshops and expertise right to your home or business. I look forward to answering community questions on recycling, drawing from my continuous exposure in the resource recovery industry. I aspire to offer solutions to common obstacles that fit within busy lifestyles through my knowledge and daily practice in the zero waste community. GreenMichigan.org will also be adopting a passion for the lakeshore by bringing beach cleanups to various communities and empowering others to take action in various ways, making Michigan a little bit greener each step of the way.
I believe that sustainability is attainable to everyone, and through our ability to share information, resources, and bring others to the table, only then will we successfully achieve a sustainable relationship with our planet.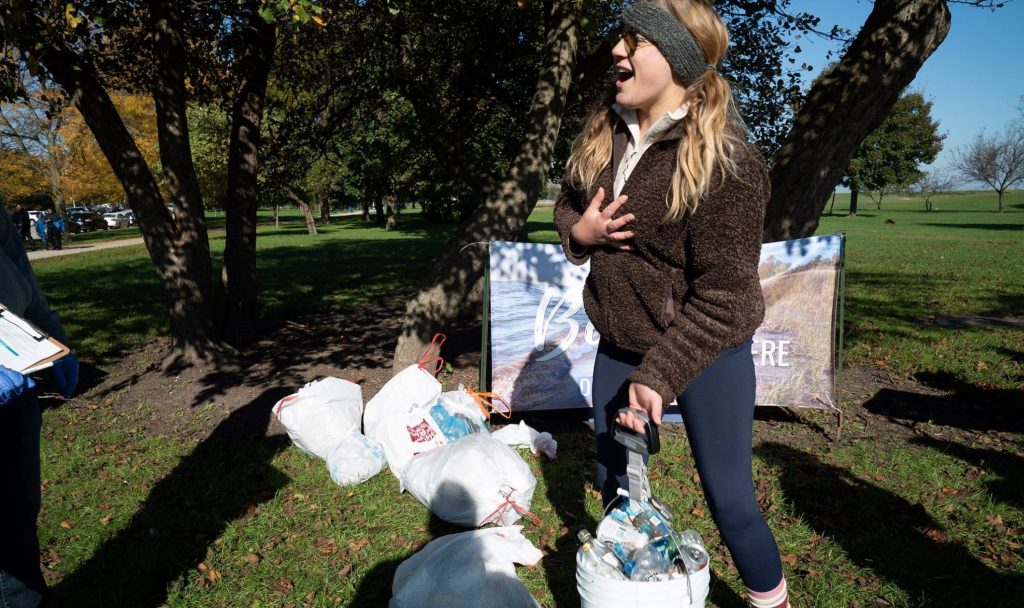 DREW PALOUCEK
Director
Hi! My name is Drew and I am so excited to be here, with you, on your environmental journey. My love for nature, and connecting with others, have always been my primary passions in life.
My mom and I began warm water scuba diving together when I was just in middle school. Seeing the devastation of the underwater ecosystems propelled me to start making changes in my life at a young age. Between altering my appetite for seafood and trying to wrap my head around the amount of trash at even the most remote dive sites, this is where my passion was ignited. During dives I would fill the pockets of my dive gear with debris until there was no room left.
This momentum translated into my adult life when I moved to West Michigan to foster a closer relationship with our green and water spaces. And, even further, on Earth Day in 2017 when I found the impact that could be had by combining my passions. This particular Earth Day is special to me because I thought I was headed on a beach adventure with a few friends and ended up with over 30 pounds of trash collected. This journey in nature, combined with some research, and my appetite to make a difference, is where I found my love for connecting through beach cleanups.
Over the past few years, our beach cleanups have brought together hundreds of individuals, businesses and communities all up and down the coast of Lake Michigan. I have found so much beauty in rolling up your sleeves, getting dirty and connecting over the things you are finding and the changes that we can make together. As you can see from my photo, this is when I am "in my element"!
Whether hosting an informational booth to have a conversation around our environment, culture and daily habits OR out on the beach with community members, and local businesses- we always here to have the conversation about the changes that you and the people in your life can make. Whether it is saying no to the next straw you encounter or learning how to develop/pass along new routines, there is no change or conversation too small to create the eco-friendly life that you deserve.
We are in this together, and the GreenMichigan.org team is here to support you in every step of creating your most sustainable life!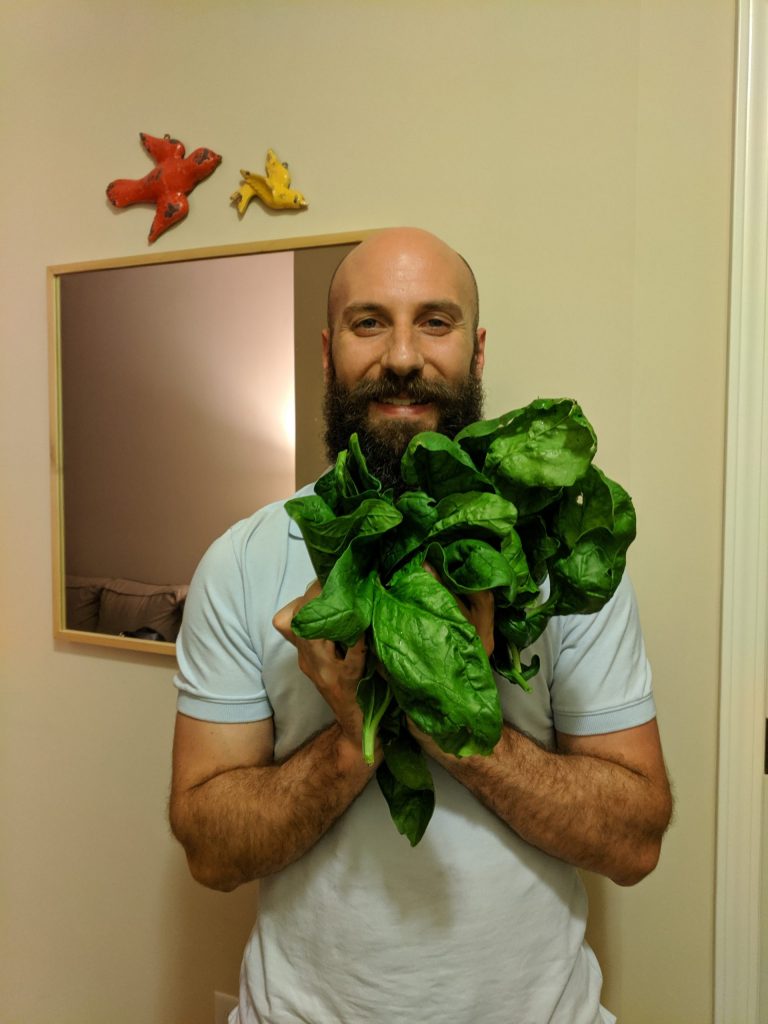 BRANDON SUCHAN
Director
Hi all!
My name is Brandon and I'm so excited to be a part of the GreenMichigan.org team. I'm originally from Detroit but have been loving my last few years here on the west side, taking in all the natural beauty our state has to offer.
My vision is to help build a society that protects the environment, respects the differences in people, and unites to create positive change throughout the world. I believe this can be realized by engaging organizations with the goal of creating value through sustainable business practices.
My background and passion are in marketing and data analytics, and this is where I've spent my whole career. In regard to sustainability, I'll complete my Master of Sustainability Leadership degree from Arizona State University in the summer of 2021. This program has given me the knowledge, experience, and skills to implement incremental and transformational change toward sustainability at organizations of all sizes.
I also enjoy consulting with organizations on how to create value through the use of sustainability-based tools, techniques, and ideas. So, if you've ever wondered what sustainability means and how your business can benefit from becoming more sustainable, then I'd love the opportunity to work with you. Together, we can create long-term value that ensures your business is strong for years to come! You can reach me at
brandon@greenmichigan.org